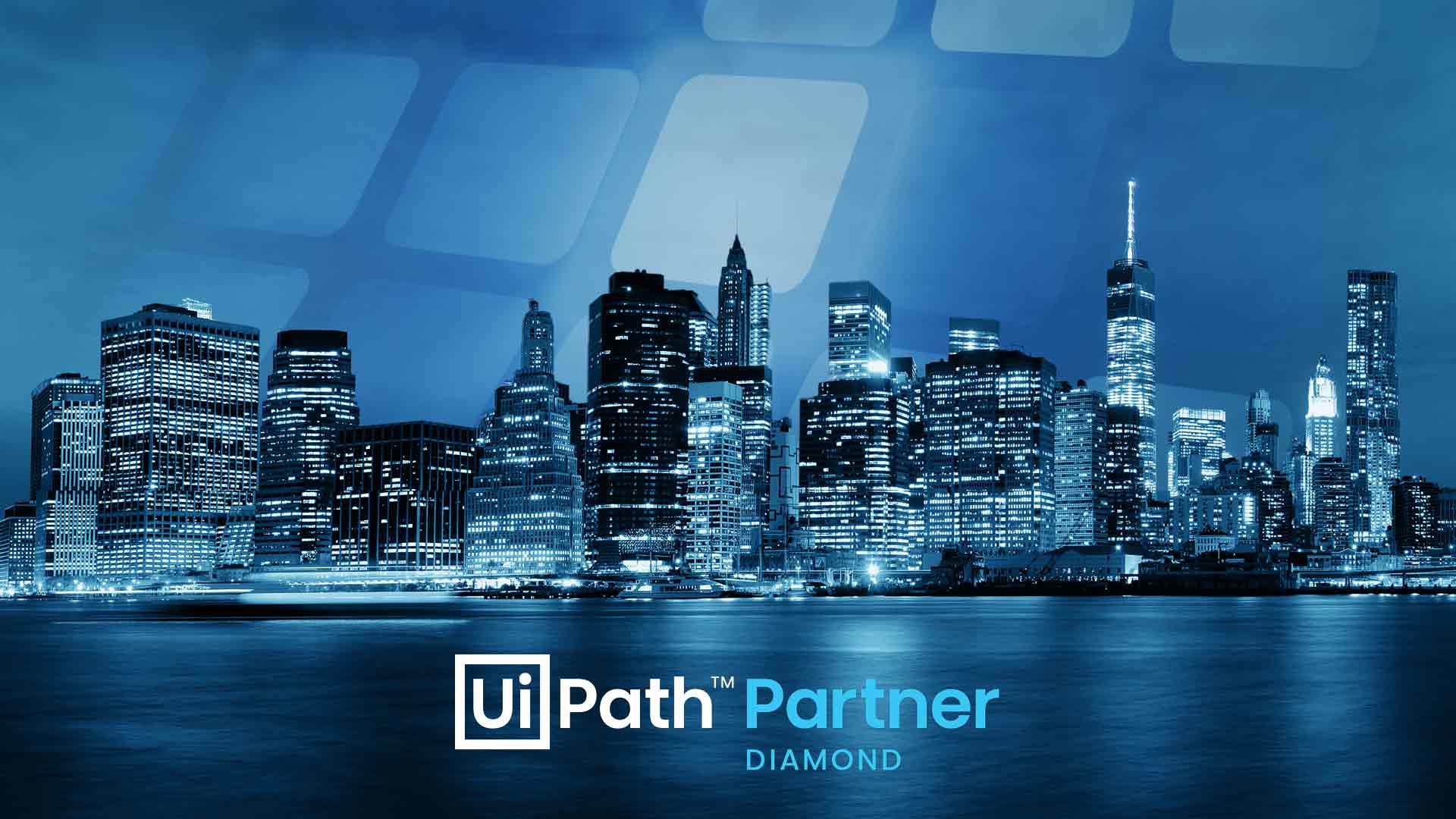 Digital Workforce is awarded UiPath Diamond Partner status in the Nordics
News: Digital Workforce is awarded UiPath Diamond Partner status in the Nordics
Digital Workforce, the world's leading pure-play intelligent automation services company, has been awarded UiPath Diamond Partner status in the Nordics. The status testifies to Digital Workforce's expertise and strong commitment to continuously train and certify its staff in UiPath technology.
Digital Workforce, an official UiPath partner since 2018, has successfully passed more than 400 UiPath courses and certifications. The company was founded in Finland in 2015 and has a particularly strong presence in the Nordics. Digital Workforce's services are based on market-leading technologies, and it has invested heavily in the development of UiPath competence throughout its organization.
"We are proud to work at the forefront of intelligent automation services and believe that reaching the UiPath Diamond Partner status will further strengthen our position. The essential value of being awarded this status is that it stands as evidence of our extensive expertise in UiPath technology. We have also committed to continuing to grow our UiPath capabilities in the future, which enables us to offer an ever-wider range of services requiring senior expertise in the technology", states Karli Kalpala, Head of Implementation Services at Digital Workforce.
UiPath Robotic Process Automation (RPA) offers many unique benefits, such as specific solutions for front-end and human-in-the-loop automations. With the support of trusted key partners, like Digital Workforce, UiPath has been able to expand its user-base across the globe rapidly and ensured the excellent quality of solutions involving its technology.
"UiPath's strategy to serve an ever-growing set of customers relies heavily on successful partnerships. Combining forces with the largest dedicated RPA service provider and implementation partner in the Nordics is a natural and sought evolvement. I am proud and humbled by the fact of how quickly Digital Workforce has gone through rigorous training and have reached the highest level of partnership, the Diamond status. It really shows the commitment and skills that Digital Workforce has got in place to help customers in their automation journeys. Together we can take away the tedious and repetitive tasks from humans and let them do higher-value work. A happy workforce should ultimately be the goal of each and every company", says Carl Gruner, Partner Manager at UiPath.
About Digital Workforce
Digital Workforce automates and maintains your business processes freeing up the time of your employees for more purposeful work. Digital Workforce is a trusted advisor and a globally leading independent provider of services in intelligent automation on an industrial scale. Today, over 150 large global customers use Digital Workforce's services to transform their businesses with intelligent automation. Founded in 2015 Digital Workforce employs currently over 240 IA specialists in the US, the UK, Poland, Germany, Finland, Sweden, Norway, and Denmark. www.digitalworkforce.com
Learn about our UiPath services here: https://digitalworkforce.com/uipath-as-a-service/
About UiPath technology
UiPath Robotic Process Automation (RPA) is one of the leading technologies in the market. The platform offers an extensible selection of built-in, customizable, shareable activities that work on top of existing systems without integration. The platform is open to learn, share, and collaborate with a 400,000-user community and has been optimized for fast development and delivering rapid ROI.